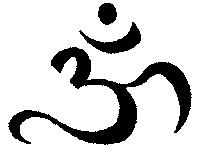 Solo Flute Sheet Music.
---
Last Updated 02/02/03.
Hits since 5/20/99:


Here is the list of Sheet Music I have prepared for the Solo Flute. The accompanying graphic (at 28 dpi) is not intended to be used as actual sheet music, instead right click on it and download the .PDF file. You'll need the Adobe Acrobat reader as these days the output is provided as a .PDF file allowing you to print them at whatever resolution your printer supports. While the Adobe reader's screen output has things like the staff lines not drawn behind notes it's printed output is fine. Oh, and they've also gone through GhostScript (to convert from the postscript output from Finale to .PDF), and while this is a dandy little piece of freeware it's not perfect, previous versions had definite artifacts (like the first note on page 2 in Grieg's Morning used to be missing) but I've yet to notice an artifact with the current version. The printed 600 dpi result is astonishingly good -- as far as my flute teacher was concerned they are publisher quality, I think they need more official sort of copyright notices and so on to really compete, but then competition isn't the name of the game here, increasing the number of pieces for solo flute is.


---
| | |
| --- | --- |
| Vangelis' Chariots of Fire. | |
---
| | |
| --- | --- |
| Jules Massenet's Meditation from Thais. | |
---
| | |
| --- | --- |
| Edvard Grieg's Morning from Opus 46. | |
| | |
---
J.S. Bach's Prelude in C from the Well Tempered Clavier.
A good lip flexibility exercise.
---
| | |
| --- | --- |
| Max Shore's Transcription of Alan Marions's 1st mvt. Cadenza to Mozart's G Major Concerto. | |
---
Should you really want to communicate you can email to: jforster@someplace.spam.dont.go
Please do not email me if you are looking for other pieces, all that I have to offer is on this page.
The Top.